We know how important it is for friends and family to spend time with our residents. Not only is it crucial for the wellbeing of those who call our care centers home, but we know how eager our guests are to interact with their loved ones. We've implemented a new scheduling system to allow you to take advantage of our various visit options, in light of the ongoing COVID-19 pandemic.
Please note, our team is obliged to follow the guidelines and restrictions imposed by local, state, and federal health authorities. Be sure to review all of the pertinent information before booking your appointment to visit one of our residents.
Progressive Care Centers are the Right Choice
(See what our residents are saying about us)

Everyone here is very friendly and the food is great. You can't compare this place to anything at all. They encourage me so much!
Happy Resident
at Heritage Gardens Health Care Center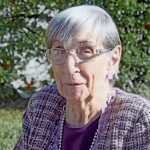 Thank you to everyone for the good care. You are all so inspirational to me. The Physical Therapists make me feel so great about myself.
Satisfied Resident
at Stanley Healthcare Center

My Husband and I have lived here for years. They have made us feel so comfortable. The caring staff really makes us feel like family.
Pleased Resident
from Heritage Gardens Health Care Center - Assisted Living Center
Quick

&

Easy Access to Our 24-hour Admissions Department


We'll Make the Entire Process Easy on You
Navigating the complexities of the health care system can be stressful and confusing.
We are here to help. Call us today.