We Are Proud to Offer an Array of Accommodations
Our facilities offer:
– Furnished private and semi-private rooms
– Free WiFi
– Spacious dining rooms
– Nutritious well-balanced meals
– Supplements designed by our Registered Dietitians
– Outdoor courtyards
– Comfortable family rooms for visiting your loved ones
– And much, much more.
Schedule a tour for any of our locations today.
Progressive Care Centers are the Right Choice
(See what our residents are saying about us)

Everyone here is very friendly and the food is great. You can't compare this place to anything at all. They encourage me so much!
Happy Resident
at Heritage Gardens Health Care Center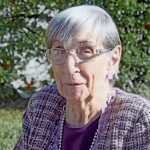 Thank you to everyone for the good care. You are all so inspirational to me. The Physical Therapists make me feel so great about myself.
Satisfied Resident
at Stanley Healthcare Center

My Husband and I have lived here for years. They have made us feel so comfortable. The caring staff really makes us feel like family.
Pleased Resident
from Heritage Gardens Health Care Center - Assisted Living Center
Quick

&

Easy Access to Our 24-hour Admissions Department


We'll Make the Entire Process Easy on You
Navigating the complexities of the health care system can be stressful and confusing.
We are here to help. Call us today.