Frequently Asked Questions
Do you accept patients that require Long-Term Care?
Yes, We provide Long-Term Care at all six of our locations.
Do you accept Medi-cal patients?
Yes, On a case by case basis.
Am I able to stay overnight with my loved one at your facility?
In most cases accommodations can be made with families that would like to stay overnight with a loved one. However, this is a case by case basis.
How much Therapy will I get?
That is determined by what your physician orders and your insurance coverage.
Are my pets welcome to visit?
Yes, pets my visit but must remain on a leash at all times.
Do you provide wound care?
Yes, We have an excellent team of Treatment Nurses and Wound Specialist to provide the highest quality of wound care around.
Will I continue to see my Primary Care Physician while I am admitted to your facility?
During your stay one of our physicians will follow you, and you will return to your primary doctor upon discharge.
Do you provide transportation?
Yes, transportation is available upon request.
Am I allowed to smoke at your facility?
Yes, every facility has a designated smoking area.
Progressive Care Centers are the Right Choice
(See what our residents are saying about us)

Everyone here is very friendly and the food is great. You can't compare this place to anything at all. They encourage me so much!
Happy Resident
at Heritage Gardens Health Care Center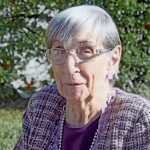 Thank you to everyone for the good care. You are all so inspirational to me. The Physical Therapists make me feel so great about myself.
Satisfied Resident
at Stanley Healthcare Center

My Husband and I have lived here for years. They have made us feel so comfortable. The caring staff really makes us feel like family.
Pleased Resident
from Heritage Gardens Health Care Center - Assisted Living Center
Quick

&

Easy Access to Our 24-hour Admissions Department


We'll Make the Entire Process Easy on You
Navigating the complexities of the health care system can be stressful and confusing.
We are here to help. Call us today.