Heritage Gardens: Our Campus of Care
Heritage Gardens Skilled Nursing & Rehabilitation Center is a 110-bed facility designed to meet the needs of both short-term rehabilitation and long-term care residents. We accept Medicare, multiple HMO programs, Medi-cal, Hospice, Respite and Private Pay.
Heritage Gardens is proud to provide a "Campus of Care." In addition to providing Skilled Nursing and Rehabilitation services, we also have a Retirement and Assisted Living community. We are proud to provide an array of social, religious, and recreational activities that maintain our residents' personal talents and interests and keep them involved in the community, while providing opportunities to try new things.
Our comfortable accommodations, amenities, and surroundings make it easy to live a carefree lifestyle and call us home. Knowing there is a comprehensive skilled nursing and rehabilitation center right next door ,should the need ever arise to increase their level of care, gives our residents and their families added piece of mind.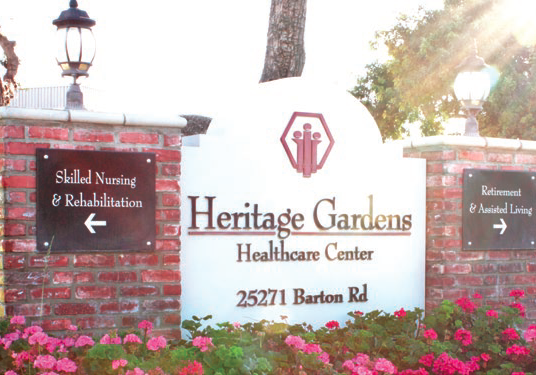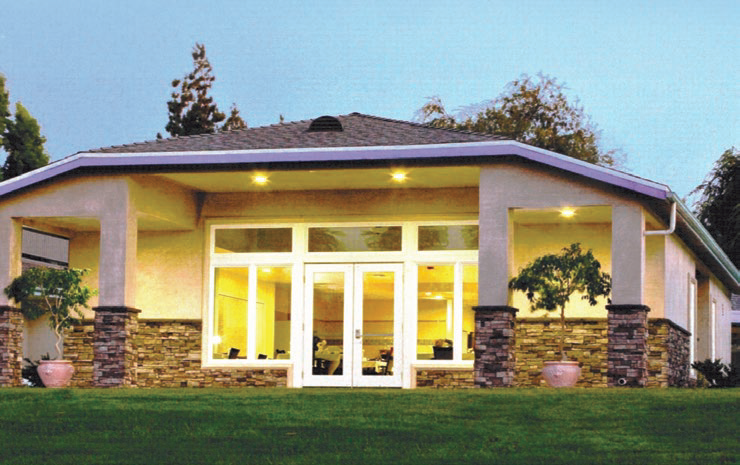 The Retirement & Assisted Living Facility
Our community is large enough to provide all the amenities necessary for an enjoyable and active lifestyle, while being small enough to provide comfort in a close-knit community. Through three distinct levels of care, our choice of service levels bridge the gaps between retirement living and full skilled nursing care. Some of the features of our retirement center include:
Private and semi-private rooms with individual patio areas
Restaurant-style dining catering to regular, specialized, and vegetarian diets
Regular social excursions and recreational activities
Physician-supervised monitoring and dispensing of medications
Transportation services for doctor's appointments and personal services (at a nominal fee)
Housekeeping and linen service
Barber/beauty salon on site
Religious services conducted on-site.
Therapy Services
After a serious illness, injury, or hospital stay, our state-of-the-art therapy services assist with rehabilitation. We combine cutting-edge technology, advanced professional staffing, and a personalized service to help you reach your personal goals. With services including physical therapy, occupational therapy, and speech and language pathology, your loved ones are in good hands.
Clinical Services
We provide complete health care services, and have a nursing team that includes Registered Nurses, Licensed Vocational Nurses, and Certified Nursing Assistance to provide the best clinical services possible. The services including wound care, post surgical care, pain management, diabetic care, restorative care & fall reduction, IV therapy, and ostomy care.
We're located in the heart of Loma Linda and only minutes from Loma Linda University Medical Center, Loma Linda Veterans Hospital & Loma Linda East Campus Hospital.
Heritage Gardens Health Care Center
25271 Barton Road
Loma Linda, CA 92354
Call us: 909.796.0216
Benefit From Easy Admissions at Heritage Gardens
Call us now to find out how we make admissions easy and stress-free.
Why Choose Progressive Care Centers?
Our in-house rehabilitation services use the latest advances in technology to ensure our residents receive the highest level of service available.
Whether it be about therapy options, nursing solutions, the admissions process, or insurance questions, we are available to answer any questions you may have regarding skilled nursing facilities.
We have an array of social, recreational and religious activities within our bright and cheery surroundings that allow residents to enjoy their stay.
Progressive Care Centers are the Right Choice
(See what our residents are saying about us)

Everyone here is very friendly and the food is great. You can't compare this place to anything at all. They encourage me so much!
Happy Resident
at Heritage Gardens Health Care Center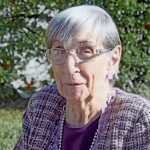 Thank you to everyone for the good care. You are all so inspirational to me. The Physical Therapists make me feel so great about myself.
Satisfied Resident
at Stanley Healthcare Center

My Husband and I have lived here for years. They have made us feel so comfortable. The caring staff really makes us feel like family.
Pleased Resident
from Heritage Gardens Health Care Center - Assisted Living Center
Quick

&

Easy Access to Our 24-hour Admissions Department


We'll Make the Entire Process Easy on You
Navigating the complexities of the health care system can be stressful and confusing.
We are here to help. Call us today.