Senior Living Services in Orange County,
Los Angeles, and Inland Empire
Progressive Health Care Center facilities provide Post Acute Care in LA County, Orange County and San Bernardino County. Excellence is our goal. We provide a wide range of services to ensure our residents receive optimum care in order to reach their individual discharge goals. Whether you're in need of rehabilitation, respite care, assisted living, or skilled nursing, we have the facility and skilled staff to meet your needs.
Our in-house rehabilitation services use the latest advances in technology to ensure our residents receive the highest level of service available.
Whether it be about therapy options, nursing solutions, the admissions process, or insurance questions, we are available to answer any questions you may have regarding skilled nursing facilities.
We have an array of social, recreational and religious activities within our bright and cheery surroundings that allow residents to enjoy their stay.
Progressive Care Centers are the Right Choice
(See what our residents are saying about us)

Everyone here is very friendly and the food is great. You can't compare this place to anything at all. They encourage me so much!
Happy Resident
at Heritage Gardens Health Care Center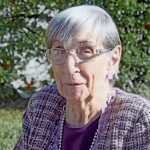 Thank you to everyone for the good care. You are all so inspirational to me. The Physical Therapists make me feel so great about myself.
Satisfied Resident
at Stanley Healthcare Center

My Husband and I have lived here for years. They have made us feel so comfortable. The caring staff really makes us feel like family.
Pleased Resident
from Heritage Gardens Health Care Center - Assisted Living Center
Quick

&

Easy Access to Our 24-hour Admissions Department


We'll Make the Entire Process Easy on You
Navigating the complexities of the health care system can be stressful and confusing.
We are here to help. Call us today.