Skilled Nursing & Rehabilitation Centers
We are available 24 hours a day, 7 days a week
We're Waiting to
Hear From You


Progressive Care Centers are the Right Choice
(See what our residents are saying about us)

Everyone here is very friendly and the food is great. You can't compare this place to anything at all. They encourage me so much!
Happy Resident
at Heritage Gardens Health Care Center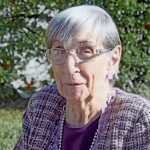 Thank you to everyone for the good care. You are all so inspirational to me. The Physical Therapists make me feel so great about myself.
Satisfied Resident
at Stanley Healthcare Center

My Husband and I have lived here for years. They have made us feel so comfortable. The caring staff really makes us feel like family.
Pleased Resident
from Heritage Gardens Health Care Center - Assisted Living Center
PARKVIEW HEALTHCARE CENTER
1514 East Lincoln Avenue
Anaheim, CA 92805
P: 714-774-2222
F: 714-999-2748
FALLBROOK
SKILLED NURSING
325 Potter Street
Fallbrook, CA 92028
P: 760-728-2330
F: 760-728-5844
HERITAGE GARDENS HEALTH CARE CENTER
25271 Barton Road
Loma Linda, CA 92354
P: 909-796-0216
F: 909-796-2652
STANLEY HEALTHCARE CENTER
14102 Springdale Street
Westminster, CA 92683
P: 714-893-0026
F: 714-895-7298
VALLEY HEALTHCARE CENTER
1680 North Waterman Avenue
San Bernardino, CA 92404
P: 909-886-5291
F: 909-882-4513