We Accept a Wide Variety of Insurance & Assistance Programs

We accept a wide variety of HMO and PPO Insurances in addition to being Medicare and Medical Certified. The plans we accept include:
– Alignment Health Plan
– Beaver Medical Group
– Blue Cross
– Blue Shield
– CalOptima
– Central Health Plan
– Community Health Group
– Easy Choice Health Plan
– Health Net of California
– Inland Empire Health Plan
– InnoVage
– Inter Valley Health Plan
– Kaiser
– Molina Healthcare
– Primecare
– Regal Medical Group
– Scan
– Tricare
– United Healthcare
Our Insurance Specialists are available 24 hours a day 7 days a week to help you through the process.
Call us today.


Progressive Care Centers are the Right Choice
(See what our residents are saying about us)

Everyone here is very friendly and the food is great. You can't compare this place to anything at all. They encourage me so much!
Happy Resident
at Heritage Gardens Health Care Center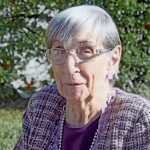 Thank you to everyone for the good care. You are all so inspirational to me. The Physical Therapists make me feel so great about myself.
Satisfied Resident
at Stanley Healthcare Center

My Husband and I have lived here for years. They have made us feel so comfortable. The caring staff really makes us feel like family.
Pleased Resident
from Heritage Gardens Health Care Center - Assisted Living Center
Quick

&

Easy Access to Our 24-hour Admissions Department


We'll Make the Entire Process Easy on You
Navigating the complexities of the health care system can be stressful and confusing.
We are here to help. Call us today.